Homemaking is about making a home, not about making perfection – ANN VOSKAMP
As I look back on my childhood days, I remember, when my brother and I returned from school – our home was filled with the delicious aroma of steaming hot food set for lunch.
Everything was put back in its place. The floors were mopped clean. The bed was nice and crisp and the bathroom neat and tidy.
We had a small house. There was no bins and baskets organizing system in those days, still, everything was pretty organized.
Growing up in such a neat, clean and tidy home, always made me want to have a home like that when I was married. My mom was my inspiration. I wanted to be like her. She is an ideal homemaker I have ever seen.
At all times, I found myself enjoying and having the most wonderful time in the safest place on the earth My Home. Honestly, I wasn't interested in studying and working outside the home at all.
All I wanted was to be at home, take care of my family, be there for them 24/7. I desired to keep the house clean, cook meals, run errands and work from home. And do all this with love, care, and respect.
Also, being a follower of God, I wanted to play the role of a being a nurturer and caretaker, whole-heartedly.
I admit I cannot do even half of what my mom did and still does as a homemaker. She never took a break, never ordered a take out, never even when she was unwell.
She did not find any shortcuts of homemaking and didn't like using appliances and equipment. All her work is handmade and elaborate. Regardless of how much I love homemaking, I cannot carry out to this degree.
Today I am sharing with you some approaches and the reasons why I love being a homemaker/stay at home wife:
1. I have a customized style of homemaking:
That means I manage my home single-mindedly. I plan, cook, clean, declutter, organize at my convenience using my personalized methods.
As I said in the earlier post, it's easy to hire a housekeeper, in India. But you have to adapt to their way of cleaning/cooking, their timings, and their day-offs. Dealing with them is more of a pain than helpful to me. I've had enough of them in the early years of marriage. As a result, I gave up on the idea of hiring a maid.
Housework was uncomplicated and stressfree when I did it myself. With time, I fell in love with homemaking. Now, I want to manage my home independently without anyone else's involvement.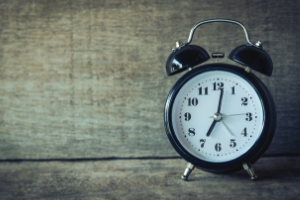 Read: 3 Best At-Home Exercise For Women Who Hate The Gym
2. I am available 24/7:
My husband is my high-priority. I am constantly there to make sure that he eats well, gets time to exercise and gets good rest; to get him to relax when he's home after a long day, to hear what he has to say, to provide him with a peaceful and safe environment and to have his favorite food ready on the table.
I am also available when my parents or in-laws need help with their doctor's visit or when they need any other assistance. I believe physical assistance is as important as financial support.
We've all witnessed the sensitivity when our parents or husband had to work during our illness only because they didn't get leave from office.
Recalling childhood memories, I have seen my class buddies getting lonesome because of their parents working outside. I can't bear this in the case of my family.
Related Topics:
 8 Ways To Enjoy Being A Stay At Home Mom/Wife
10 Secrets To A Successful Marriage
11 Inexpensive Ways To Beautify Your Home
3. My husband is able to focus on his work:
Since I take care of the house, my husband focuses on his work. This is vital to get your home running smoothly. He gives his 100% to his profession. He has ample time to learn new techniques and improve his skills at work.
4. I save money on the household bills:
Being at home, I look for ways to save money as far as possible. The basic areas include electricity, cooking gas, water consumption, by making meals from scratch, etc., My work-travel expenses are saved as well.
Read:  How I Save Money On One Income (With No Kids)
5. I lead a stress-free life:
It's difficult for me to imagine my life as a 9-5 working woman. I cannot handle such tight schedules – everything just set on time and stressful.
The best part about being home is that I do not have to travel every day or be under the supervision of someone for the next 8 or 10 hours. I lead a free and content life as a homemaker.
I also get enough time for myself to take care of my health, skin, and hair; to spend a lot of time with my husband. And, to pursue my hobbies, meet my friends, meditate, read, etc.,
Related Topics:
7 Easy Ways To Look Put Together On A Budget
 11 Secrets To Creating Blissful 30s Every Woman 
 8 Self-Care Tips For Comfortable Periods
6. Work at my own pace:
Here's a big confession – I am a night owl! Hence, I am more active in the evenings. I want my mornings to be relaxing. So, I've created my routines in such a way that I carry out the bigger tasks like doing the dishes, laundry, sweep-mop, bathroom, and toilet cleaning and tidying in the evening.
Staying at home has given me this liberty. Otherwise, I had to rush to the office in the morning without any excuse. By being at home, I am free to make changes to my schedules as the situation demands.
Homemaking has given me the privilege to work at my own pace. I take a weekly off. I ensure that I get extra sleep and start slow in the morning; spend some quiet time at the window enjoying the morning. I get plenty of time for my blogging work as well.
Final Words:
I am grateful to be a homemaker; my life is so peaceful, happy and relaxed. I followed my heart to choose to become a homemaker. And, that was The Best decision of my life.
My husband supports and encourages me in my blogging profession. He helps me stay on the top with the current affairs. Together we have the best life.
I hope this article will help you find the reasons why homemaking can be good for you.
Love to read more about homemaking? Here are some Blog recommendations:
Looking for traditional ways of Homemaking and living a healthier and happier life? Our loving couple Barb and Aaron will lead you living a more traditional life and nurturing your home to create a retreat away from the world.
I love how professional they are and admire their in-depth writing which shows every effort to making things simple for you. It's a very classy, detailed and informative blog which will make you linger on for a while.
In this blog, you'll find The Best traditional homemaking tips, easy cleaning tips, effective home remedies, tasty recipes, great marriage tips, wonderful homesteading tips which will make your life better and help you grow as a homemaker. I highly recommend checking out this one.
The topics that they cover are:
HOME LIFE
HOMESTEADING FAITH & INSPIRATION
FAMILY & RELATIONSHIPS
HEALTHY LIVING
Here are some of my favorite articles you should check out:
Summertime No Oven Dinner Ideas ~ When It's Hot AF
Homemaking Doesn't Always Begin or End With Kids
Fond of Retro Style? Want to learn more about 1950s homemaking and lifestyle? The dearest Lisa will guide you through her blog, started in 2008. Lisa is a wonderful wife and fur mom. She's a very charming personality.
She loves to bake, create DIY cleaners and other fun things, and try to live a greener life. She stayed with her grandma when she was a kid. In her blog, she shares delicious desserts and other recipes which she learned from her grandma, who loved baking.
I love retro living and I want to thank Lisa for providing us with such inspiring topics. The truth that our grandmas were so excellent at homemaking with lesser resources, really gives a boost, needed in today's modern world. It's a very professional blog with a ton of great information. Definitely, a must-read.
She covers subjects like:
HOMEMAKING
CLEANING
ORGANIZATION
DIY & CRAFTS
HOLIDAYS
FRUGAL
1950'S HOUSEWIFE TIPS
GREEN LIVING
RECIPES
The most-loved posts you should check out from her blog are: THE BEST PEANUT BUTTER COOKIE RECIPE and HOW TO CLEAN ANY ROOM IN 5 MINUTES
Cassie is a loving wife and a caring mom to two adorable daughters. I admire her as a person. She's a very pleasant personality. She started her blog in 2011 and has many topics that'll help you and inspire you as a wife and mommy. Especially, her kids' activities and 5 love languages sections are must-reads.
Her aim is to support women in nurturing unconditional love for themselves, their marriages and their families. Whatever stage of marriage we are, we need encouragement and advice to keep things working soundly. Blogs like these really improve the quality of your married life. It makes you a great spouse and a better parent.
I would like to thank Cassie, for the great knowledge that she shares especially, the topics about marriage are really helpful.  The topics that she covers in her blog are:
Self-care
Marriage
5 love languages
Date ideas
Communication
Wedding stuff
Family: Children activities, DIY, recipes, financial advice, things we do
Fitness: Racing, training, Active kids.
Here are some posts to get you started:
How To Truly Love Your Physical Touch Spouse
5 Learning Activities Using Toilet Paper Rolls
3 Ways to Connect With Your Husband When Busy
I would love to hear from you. Why do you love being a homemaker? Let me know in the comments below. Thank you for reading.
Pin for later